Regional Leading Employers
In an ever changing world, location and investment decisions are complicated. Gallia County, OH offers companies numerous advantages to locating and expanding here including available workforce, an optimal location for product transport, and low operating costs.
Many companies of varied industries have chosen to call our region home. Our region is shown to be strong industry leader in electric power generation, food processing and auto manufacturing, just to name a few.  
Gallia County, OH is centrally located near several metropolitan statistical areas (MSAs), providing employers the population and labor force to support their company's needs, all while still able to achieve the small town, rural American lifestyle. 
With wage and cost of living rates below State and National Averages, Gallia County, OH makes sense for your company's bottom line.
Have questions about workforce or wage rates for your industry? Gallia County Economic Development can assist your company with a specific industry, labor, and wage data customized for your company's needs.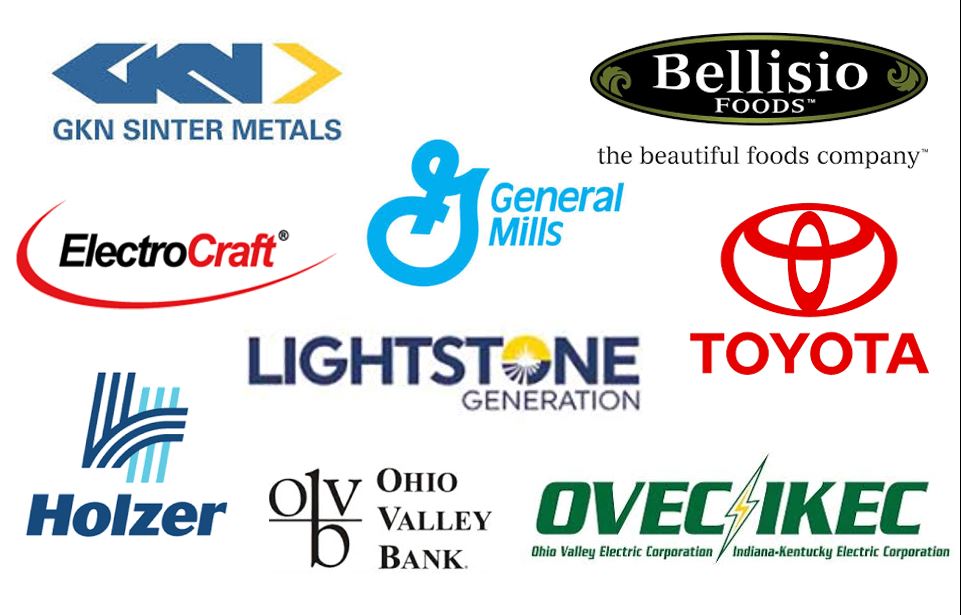 A leader in the frozen foods industry, Bellisio Foods in Jackson, OH manufactures brands such as Michelina's, Chili's, Lean Gourmet, and Boston Market.
ElectroCraft, Inc specializes in dependable, application-engineer specialty fractional-horsepower motor and motion products. 
A recognized national leader in the food industry. The Wellston, OH plant manufactures food products including Totinos pizza snacks
GKN Sinter Metals produces gears, clutch pressure plates and torque-converter components for a variety of customers, including Chrysler, General Motors, EXEDY, LuK USA and Allison Transmission. In 2013, the Gallipolis location completed a $10 Million expansion. 
Lightstone Generation - Gavin Power Plant
The General James M. Gavin Power Plant is a 2.6 gigawatt coal-fired power station operated by Lightstone Generation.  It is the largest coal fired power facility in Ohio, and one of the largest in the nation. 
Ohio Valley Electric Corporation (OVEC)
The Kyger Creek Power Plant is a 1-Gigawatt coal-fired power station operated by the Ohio Valley Electric Corporation. 
Established in 1872, the Ohio Valley Bank currently operates 15 offices throughout Ohio and West Virginia. The Ohio Valley Banc Corp common stock is traded on the NASDAQ Global Market.  The mission of the Ohio Valley Bank is clear, Community First!
Toyota Motor Manufacturing
Toyota Motor Manufacturing, WV is Toyota's only combined engine and transmission plant in North America.  The $1.4 billion facility employs over 1,500.
Regional Employers by number of employees
Regional Major Industries & Employment
by NAICS Codes - 45 mi radius
Average Earnings Comparison
Wages for Southern Ohio nonmetropolitan area
Gallia County Largest Employers
1. Holzer Health System – 2500 (across all locations)
2. Ohio Valley Electric Corp. – Kyger Creek Plant – 300
3. Lightstone Generation- Gavin Plant – 270
4. Ohio Valley Bank – 300 (across all locations)
5. GKN Sinter Metals – 200
6. ElectroCraft – 150

Major Regional Employers:
1. Toyota Motor Manufacturing, Buffalo WV – 1500
2. Bellisio Foods – 1300
3. General Mills, Wellston, OH – 1200
"GKN continues to invest in our Gallipolis facility, as the community has supported us in creating this high performance business. Engaged employees, reliable utilities, and a location central to our industry – are the key elements to our success."
Matt Daniels
RPPC Director, Forging OWC and Differrentials
GKN Sinter Metals – Gallipolis
 
"Accessible technology infrastructure, close proximity to the nation's major shipping routes, progressive financial resources, and a business-friendly leadership make Gallia County the place to be to run a successful business in today's world."
Tom Wiseman
President & CEO
Ohio Valley Bank