Dan Evans Industrial Park
Dan Evans Industrial Park
The Dan Evans Industrial Park is one of Southern Ohio's premier industrial parks. Strategically located less than one mile north of the US-35/State Route 850 interchange, the park has multiple shovel-ready parcels, ranging from 3 to 77 acres. All utilities are available, with excess capacities, to meet the needs of your business, including: electric, natural gas, water, wastewater, and fiber.
The industrial park's centralized location to nearby megaprojects make it an even more attractive option for suppliers to those companies.
These once-in-a-generation projects mean the time is right to plant your roots in Gallia County.
Current businesses operating from the Industrial Park see its benefits daily. These include Foster Sales & Delivery, Holzer Health Systems (back office operations), Southern Cabinetry, Silver Bridge Coffee, MPW, Ohio Valley Trackwork, Columbia Gas of Ohio, and Thompson Trucking.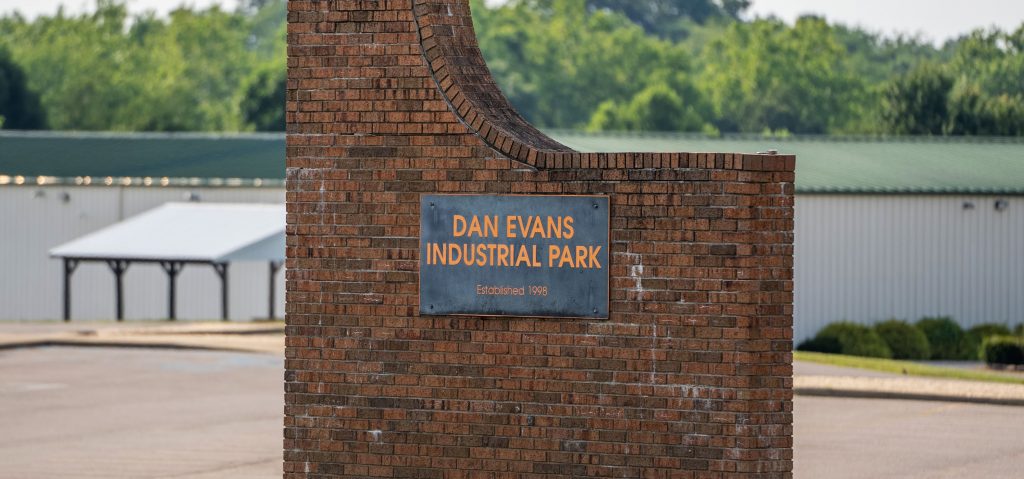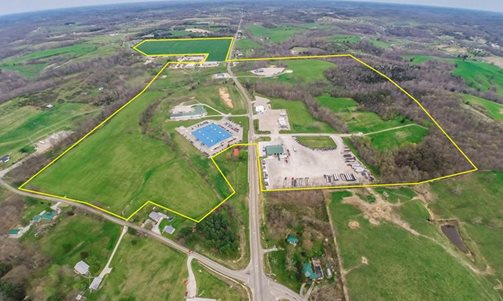 HOME OF ONE OF THE STATE'S BEST SITES
The Dan Evans Industrial Park features a 77-acre, shovel-ready site, authenticated by JobsOhio. Completed due diligence studies at the Phase II Site include: Phase 1 Environmental Review, Preliminary Geotechnical Study, Wetland Determination, and a Threatened & Endangered Species study. Learn more
Electric - Buckeye Rural Electric Cooperative
Water - Gallia Rural Water
Sewer - City of Gallipolis
Natural Gas - Columbia Gas of Ohio
Fiber - Horizon Network Partners
The Dan Evans Industrial Park is located less than 1 mile from four-lane US 35, providing quick access to three major interstate highways, I-64, I-77 and I-79.
The Kanawha River Railroad (KNWA) consists of 309 miles of tracking running south from Refugee, OH to Maben, WV. The railroad's name is derived from the Kanawha River in West Virginia which the railroad follows south through the state. the KNWA ships approximately 20,000 carloads of product annually for the energy, aggregate, agriculture, and chemical industries. Rail spur and rail storage yard available at Hobson Yar, Middleport, OH which is 21 miles from the Dan Evans Industrial Park.
The Ohio River system is 451 miles of coast line and is responsible for 63 million tons of commodities valued at $7.4 billion moving to, from and within Ohio. The Ohio River traffic in Ohio is dominated by the electric utility industry which relies on waterways to ship coal for more than 19 water-served power plants. Ohio's River Terminals also provide access to teh Gulf of Mexico, markets in Central and South America, the Atlantic Ocean, as well as the Pacific Ocean and Asian markets via the Panama Canal.
Tri-State Airport in Huntington, West Virginia – 60 minutes
Charleston Intl' Yeager Airport in Charleston, West Virginia – 60 minutes
Rickenbacker Intl' Airport in Columbus, Ohio – 90 minutes
John Glenn Columbus Intl' Airport in Columbus, Ohio – 100 minutes
Dayton Intl' Airport in Dayton, Ohio – 120 minutes
Cincinnati-Northern Kentucky Intl' Airport in Erlanger, Kentucky – 140 minutes
More than 20 commercial and cargo airlines service these airports, enabling diverse options to transport your products and people.
General Aviation Airports
Gallia-Meigs Regional Airport 

(KGAS) in Gallipolis, Ohio, offers a 3,999′ runway, accommodating light jet, turboprop, piston, and helicopter traffic.

James A. Rhodes Airport

 (KJRO), 25 minutes away in Jackson, Ohio, offers a 5,200′ runway, accommodating midsize & light jet, turboprop, piston, and helicopter traffic.