Transportation Infrastructure
Road
Gallia County is conveniently located adjacent to US 35 with quick access to three major interstate highways: I-64, I-77 and I-79. Its proximity to airports, rail and water ports, provides a variety of transportation options to meet the needs of most industries.
General Aviation Airport
Gallia-Meigs Regional Airport – Located in Gallipolis, OH, offers 3,999′ runway for business and personal aircrafts.
Commercial Airports
Tri-State Airport – Huntington, WV
Yeager Airport – Charleston, WV
John Glenn Columbus International Airport – Columbus, OH
Nearly twenty commercial airlines are available at the three commercial airports.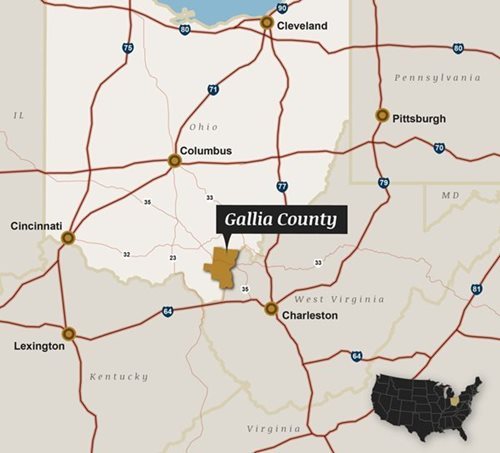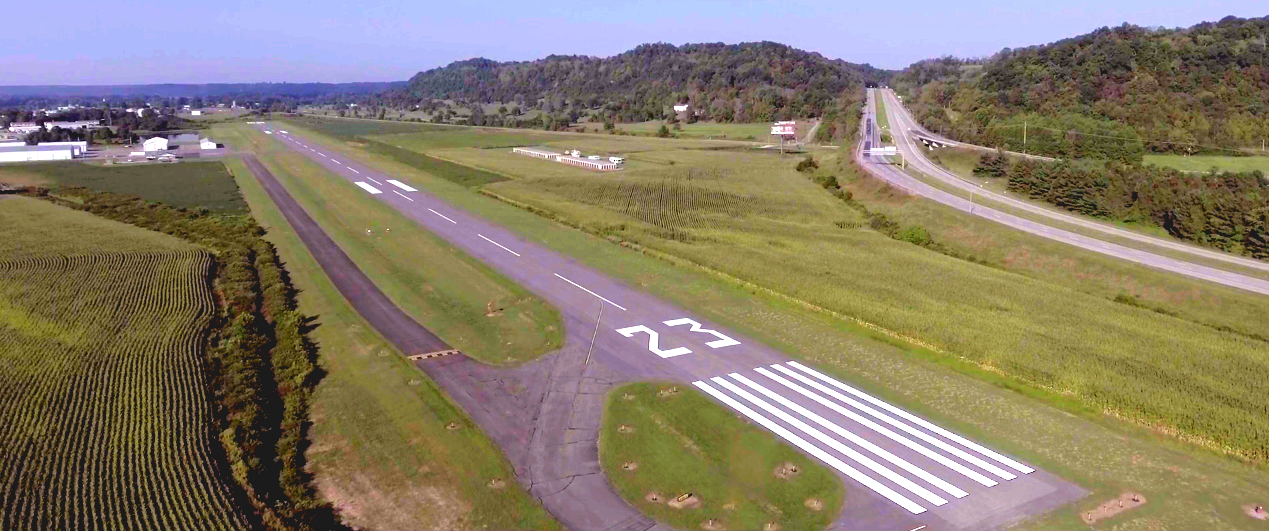 Rail
Kanawha River Railroad
The Kanawha River Railroad (KNWA) consists of 309 miles of tracking running south from Refugee, Ohio to Maben, West Virginia.  The railroad's name is derived from the Kanawha River in West Virginia which the railroad follows south through the state.  The KNWA ships approximately 20,000 carloads of product annually for the energy, aggregate, agriculture, and chemical industries. 
Rail spur and rail storage yard available at Hobson Yard, Middleport, Ohio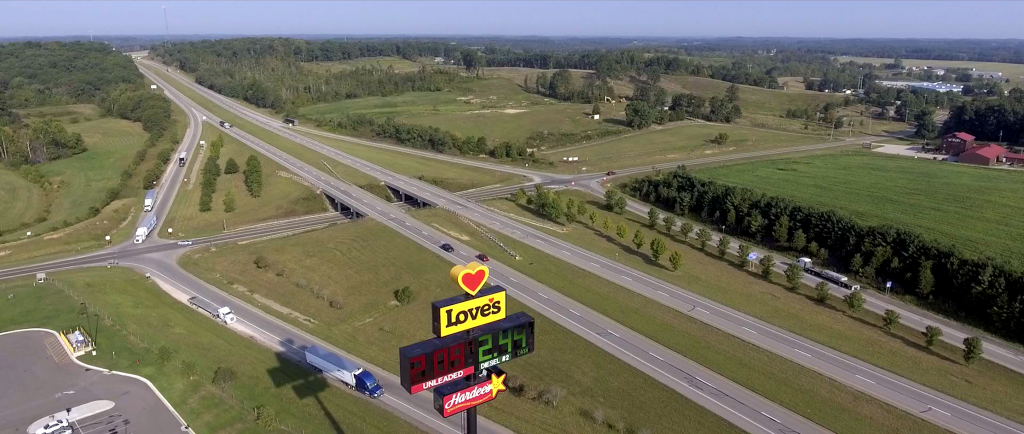 Barge
The Ohio River System is 451 miles of coast line, and is responsible for 63 million tons of commodities valued at $7.4 billion moving to, from and within Ohio.  The Ohio River traffic in Ohio is dominated by the electric utility industry which relies on waterways to ship coal to more than 19 water-served power plants. Ohio's River Terminals also provide access to the Gulf of Mexico, markets in Central and South America, the Atlantic Ocean, as well as the Pacific Ocean and Asian markets via the Panama Canal. 
Port of Huntington – Huntington, WV